Submit a Spring
Before submitting, please make sure the spring is not already on the map by using search box below.
Please be as descriptive as possible with directions to the actual spring.
If the spring isn't in the same location as where you park, please submit the spring head location as the main gps, and then add the parking gps in the description.
It is very helpful if you can upload a photo of the spring.
Also uploading a map which shows directions for parking and the path to the spring is helpful.
A great tool for this is Gaia GPS. Here is an example screenshot from Gaia GPS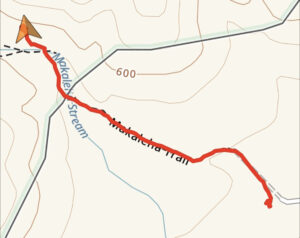 Also please consider purchasing a water test kit.
We recommend the following option-
https://watercheck.com/products/water-check-with-pesticide-option
Find A Spring members can use code community for 15% discount.
Please create an account or login to submit a spring.